Several years ago, a small white dog named Delilah was abused and neglected to the point where she could've died. But luckily, the Mr. Mo Project stepped up and provided her with a safe environment where she could heal. Mariesa and Chris Hughes created the Mr. Mo Project to save senior dogs after their beloved rescue dog passed away.
Now, the couple has dozens of dogs in their home, both fosters and permanent residents. When Delilah needed a place to stay, they didn't hesitate to welcome her to the pack. Her transformation from day one to the present day will melt your heart!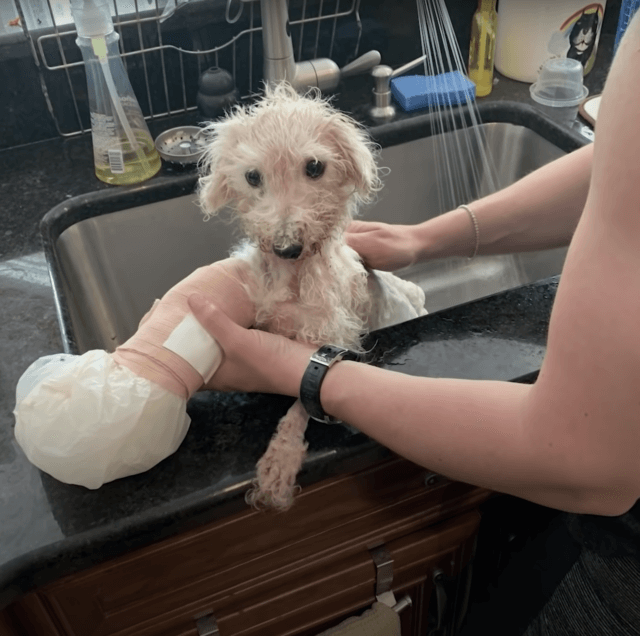 Delilah Struggles to Move
When the couple rescued Delilah, they saw that her front foot was so badly matted and infected that she couldn't walk on it. Something had also happened to her jaw, causing it to be permanently crooked. It was clear that she had never received the love and support that she deserved.
"It just blew my mind how someone could have a dog like this, just in such horrendous condition," said Chris.
Delilah got her leg amputated, but it didn't take her long to adjust. She had likely been avoiding walking on that leg for a long time before the amputation. In no time, she ran around and played with the other dogs. She finally dropped her old life and got a chance at happiness.
With that leg gone, Delilah quickly came out of her shell and fell in love with her new humans. They said she loves to run up to them and cover them with kisses.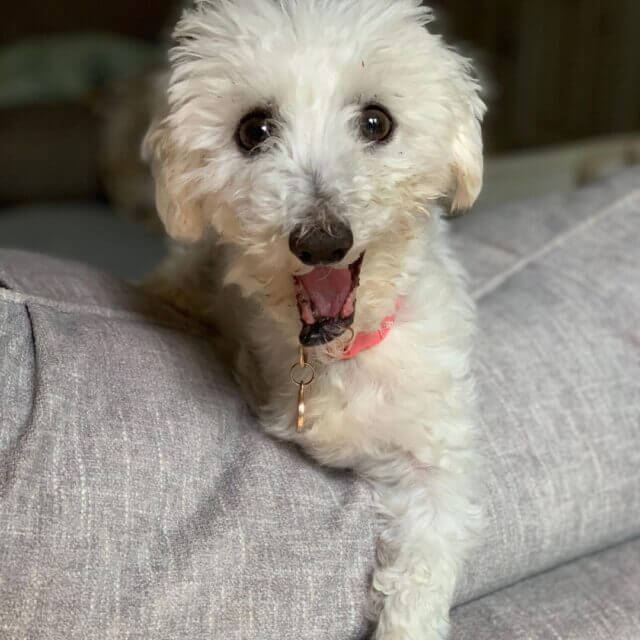 Nothing Stops Her Now!
Despite already having a house full of dogs, Mariesa and Chris knew they couldn't part with Delilah. She got along so well with the other dogs, and they knew she would thrive in their home. So, they decided to officially adopt her and make her a part of the pack for life.
To honor her becoming an "official pack member," Chris gave her a new collar. Several of the other dogs watched this heartwarming exchange, and they seemed to approve.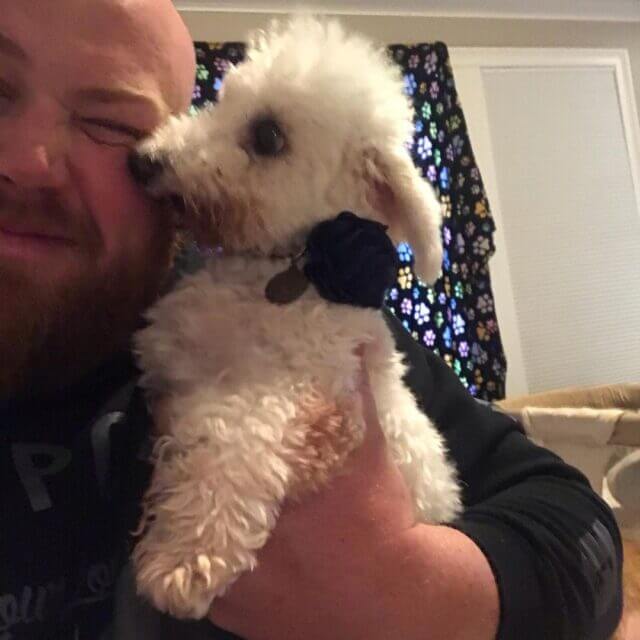 "I think she's now the dog she's always wanted to be. And she may not have thought that could ever happen," said Mariesa. "It's pretty amazing."
Delilah has such a playful, optimistic attitude that brings a smile to everyone's face. She doesn't even seem like the same dog anymore, and that's such an amazing thing. It shows how love can have such a significant impact on a dog in need.
Watch Her Amazing Transformation Here: