Police K9s are more than just dogs. They're police officers just like the humans they work beside. And many human officers consider these hardworking dogs family. So, whenever a dog's life is lost during duty, it's taken just as seriously as a human's.
Kozmo was a loyal member of the Mesquite Police Department in Texas for almost all five years of his life. He was always willing to work hard, and he caught many criminals. But at the end of April 2021, Kozmo's life came to a tragic end. While trying to catch a robbery suspect, he was killed instead.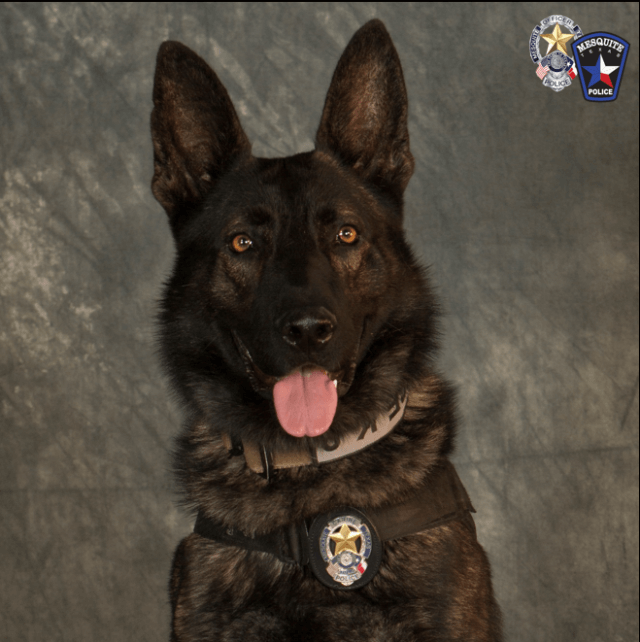 Kozmo's Last Chase
Kozmo and the Mesquite Police Department were helping the Balch Springs Police Department catch several robbery suspects. They deployed spike strips to disable their vehicle, so the three suspects ran off on foot. Police then used a helicopter to locate the individuals, but they also turned to trustworthy K9 Kozmo, who ran after the suspects, determined to track them down.
Shortly after the chase began, the suspects were captured. The robbers included a 16-year-old, an adult, and another juvenile. But Kozmo never returned. Police searched everywhere, but what they found broke their hearts. Kozmo was deceased in the middle of the forest.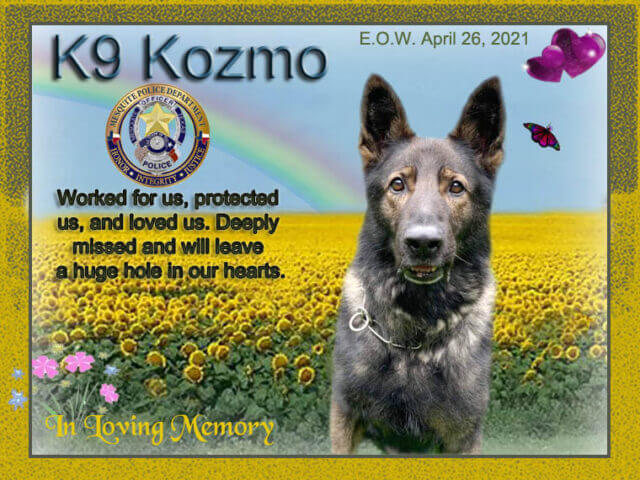 "These dogs aren't just dogs to us. These are members of our police family. Kozmo was an amazing and loyal dog and ultimately he gave his life the night before last, doing what he was trained to do," said Lt. Stephen Biggs with the Mesquite Police Department.
At first, the police were unsure what Kozmo's cause of death was. So, they brought him to Texas A&M's Veterinary Medical Teaching Hospital for an animal autopsy. It was later revealed that the 16-year-old suspect allegedly beat the K9 officer to death.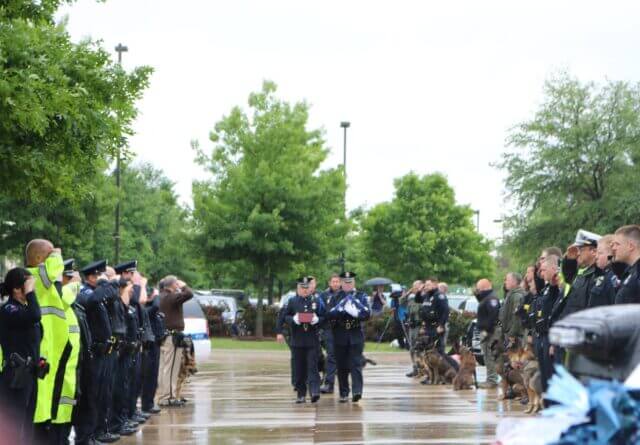 Honoring an Amazing and Loyal Dog
All three suspects were arrested, and the 16-year-old suspect received an additional charge for interference with a police service animal (causing injury or death). It's a second-degree felony.
The police department held an emotional memorial service for Kozmo. Nearly all the officers and their K9 partners attended to say their proper goodbyes to their furry friend.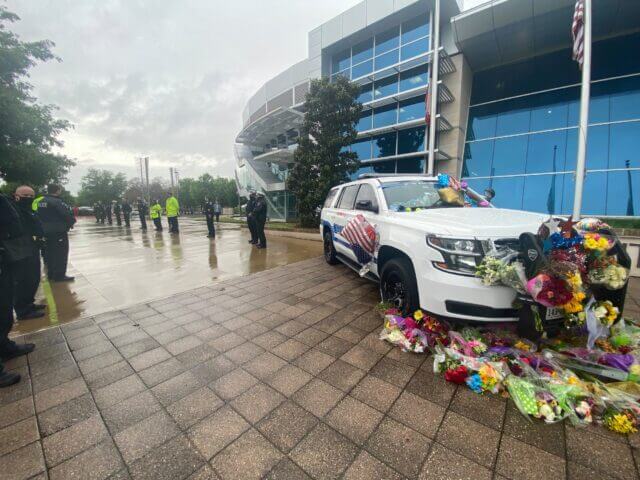 "It's kind of like losing a brother or sister you work with on patrol. Kozmo has worked with everyone the last four years. He has gone out on patrol every night with Jason, his handler. It's really tough on the handlers because they work with these dogs, they live with these dogs. Jason has probably spent more time with Kozmo in the last four years than he has with his family. They are extremely loyal animals, and they are trained to do a particular task. Everyone works with Kozmo nightly, he's one of us," Lt. Biggs said. "He's one of us, and he will be sorely missed."
Kozmo's life might've been cut short, but he had many victories throughout his days. He will certainly be missed by everyone who worked with him, but he will never be forgotten. Rest in peace, Cozmo.