Rosie, a one-year-old Great Pyrenees/Golden Retriever mix, was brought to a Georgia shelter after her parents got divorced. The young mother couldn't afford to move with both her children and the dogs. When surrendered, Rosie was healthy and trained, but being at a kill shelter during the holidays meant a chance she may not make it out alive.
Not long afterwards, Toni, a mother of two girls, was searching for dogs online. Her children got a peek of Rosie's ad, which read: "Without an adoption commitment, she will die in the shelter."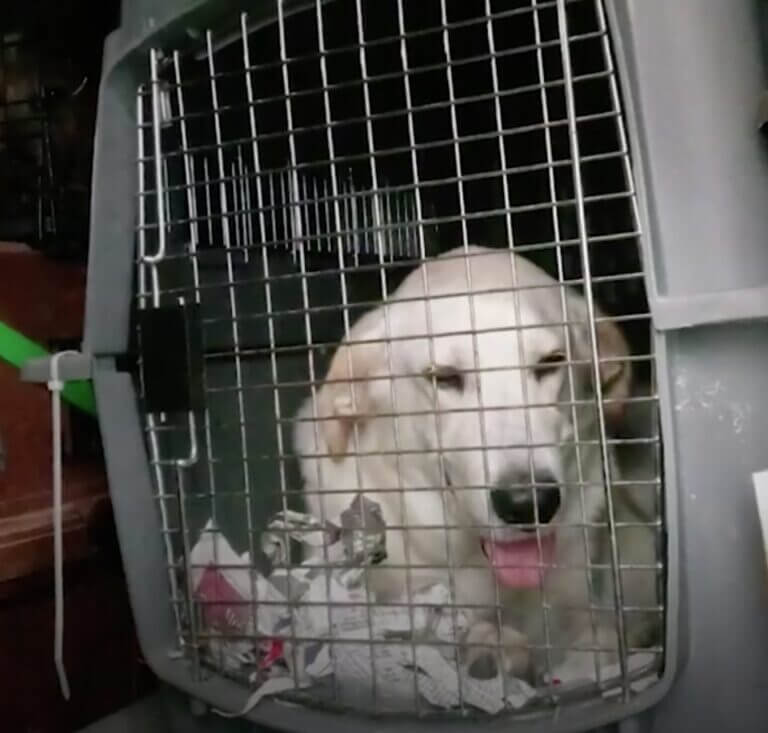 Naturally, this broke young MacKenna and Kerrigan's hearts. MacKenna told The Dodo:
"I was crying. I was like, 'I don't want this dog to die.'"
When Toni opened Rosie's page again later, a big bar across her photo read "no longer available." The kids worried that meant Rosie had been euthanized.
An Epic Surprise
Though it proved pretty difficult to keep this secret in, Toni and her husband Stephen had adopted Rosie without their kids' knowledge. Soon, Rosie arrived on a transport plane, kindly flown by a volunteer pilot named Nate. Toni went to greet her and bring her back to her new family.
"She was very stressed, she lost her family and she doesn't know where she belongs anymore."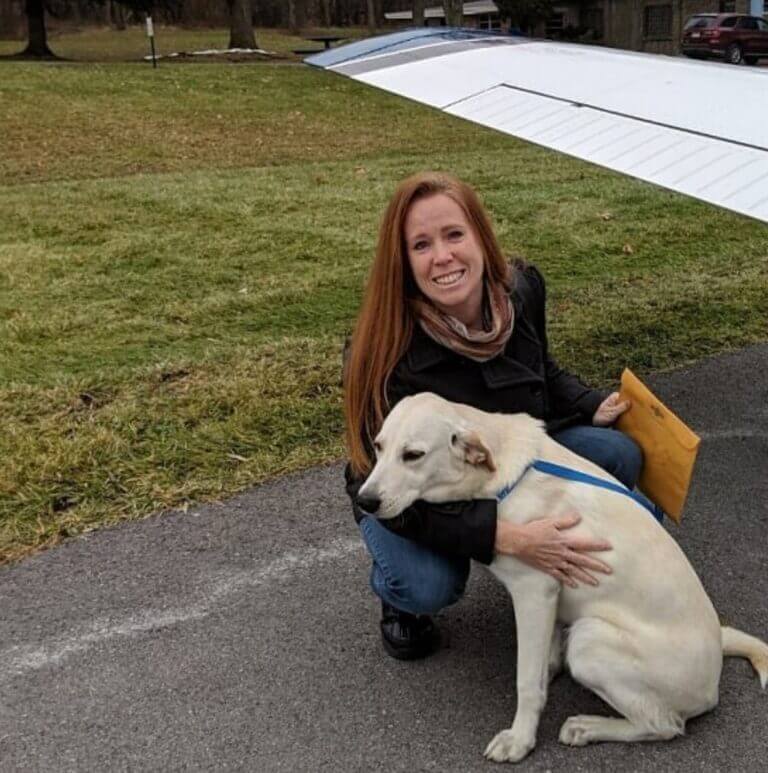 The giddy mom then captured the world's sweetest meet-and-greet video. As Toni rounded the corner with Rosie on a leash, she could barely contain her excitement.
From a few feet down the path, the girls recognized the dog they thought had been put to sleep.
Their jaws dropped and their faces betrayed how completely surprised they were to see Rosie approaching. Already somewhat sure, the girls asked:
"Is it Rosie?" "Is she our new dog?"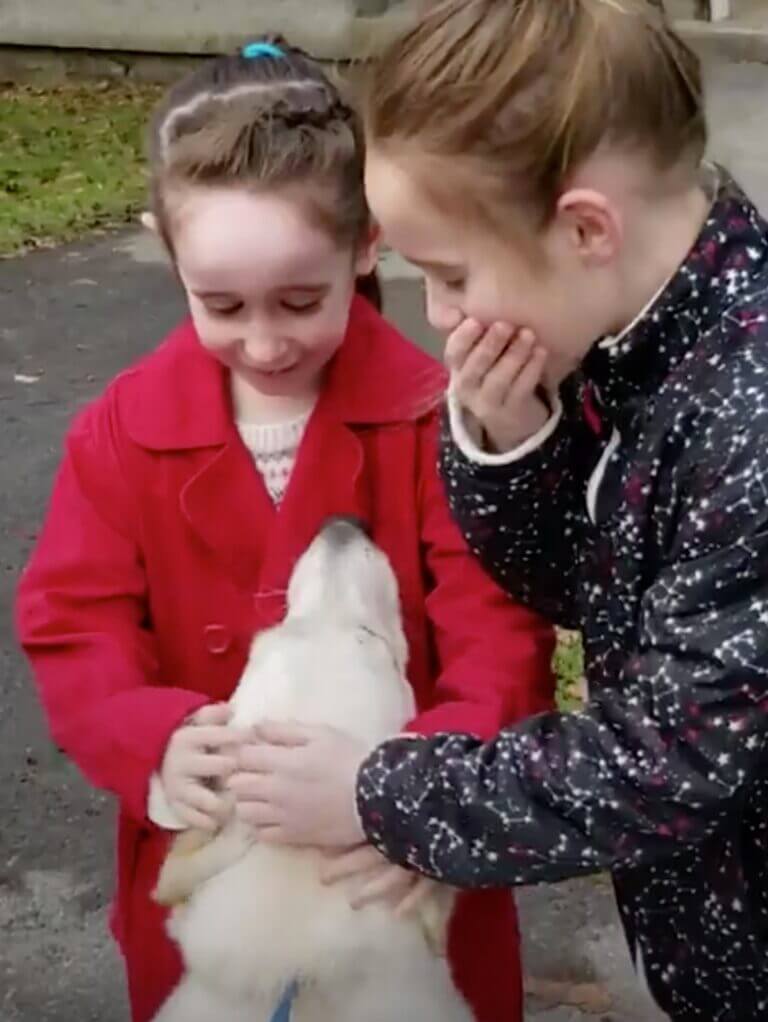 They then figured out that's the real reason Rosie's page noted she was no longer available. Once they confirmed it, youngest MacKenna burst into tears and gave her mom a grateful hug. Then she went right back to hugging Rosie.
Stephen described this touching moment:
"When I saw MacKenna just break down and start crying, and just the look on their faces in shock, I definitely teared up."
According to an Instagram caption, MacKenna "cried for 45 minutes" after first meeting Rosie.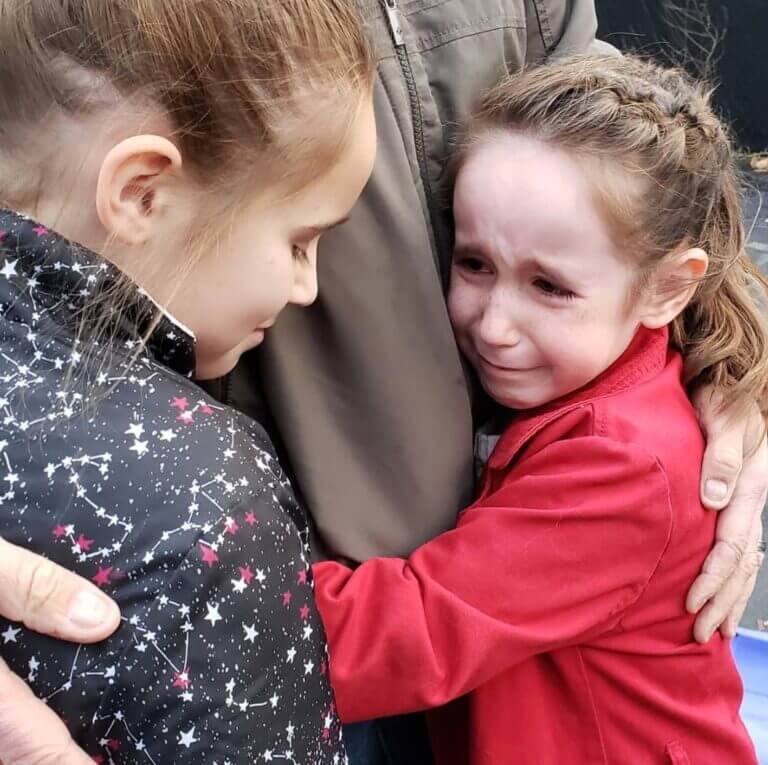 A Perfect Addition To The Family
Obviously Rosie's new human sisters were overjoyed to have her join their family. Rosie also lives with another dog named Ziggy and two cats now.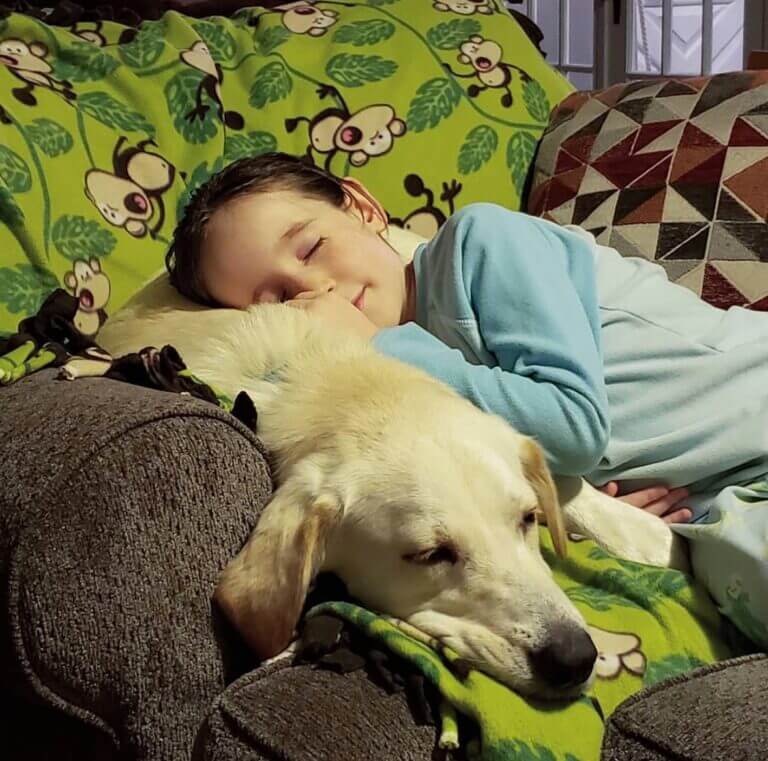 One family couldn't keep her, but thankfully there was another more than happy to greet her with open arms and love her forever. As MacKenna describes:
"The best part about having Rosie is… everything."
See how happy Rosie is with her new family by following their Instagram page.