Sadly, many lost dogs never find their way home. And the longer they're missing, the harder it is to stay positive. So, when Aisha Nieves had a chance encounter with her long-lost dog, she was shocked. She assumed she would never see him again, so it was like fate.
Kovu, a Pit Bull/Rottweiler mix, escaped his yard two years ago after a vehicle ran into the home's fence. He was soon adopted out to a different family, so Nieves was devastated. Once she was ready to adopt a new dog, that's when she saw that Kovu was up for adoption again. She couldn't wait to share a beautiful reunion with the canine!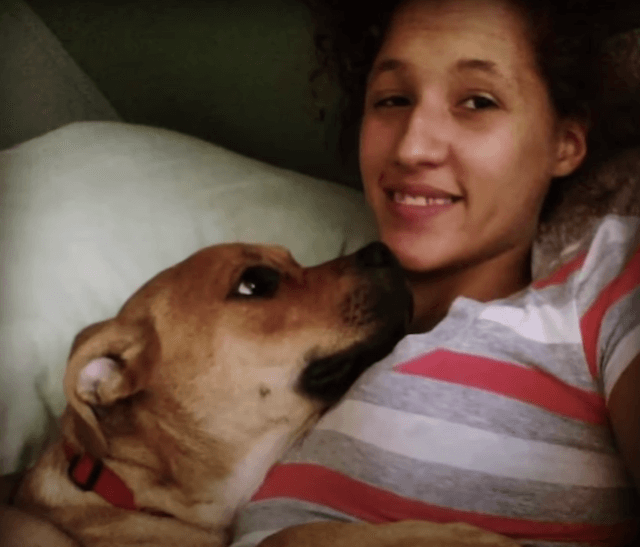 Lost Dog with New Family
Kovu has been with Nieves since he was only seven weeks old. In May 2019, a truck drove into the family's fenced-in yard, leaving a hole big enough for the pup to squeeze through. At first, Nieves hadn't realized that Kovu escaped, but he didn't come when he was called. She looked all over the house and yard, but Kovu was gone.
"I was four months pregnant with my younger son at the time," Nieves said. "I had a lot of emotions going through me. I was crying, thinking the worst, thinking somebody kidnapped or hurt him. I was just devastated. He was there for me through everything, heartbreaks, ups and downs, and now he was gone. It was so hard to accept."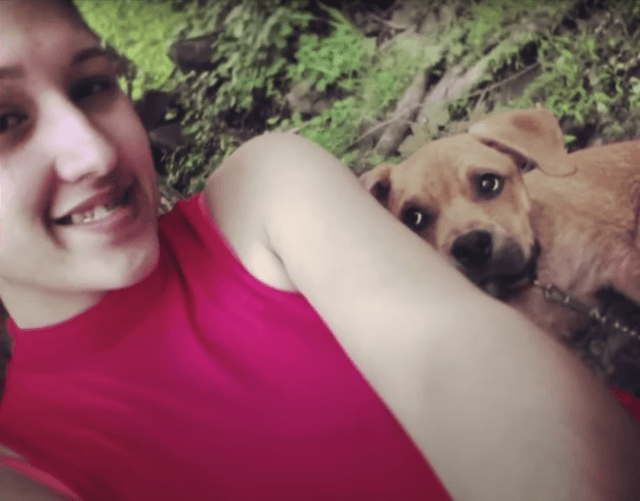 Later that year, Nieves located Kovu on the adoption page at Lehigh County Humane Society (LCHS). He was named "Ash." When Nieves reached out to the shelter, they explained that Kovu had been there for four months, and another family had recently adopted him. When he arrived, he also had fleas and skin inflammation. The shelter treated all those things before sending him off to a new home.
Of course, it was good to know that Kovu was at least in a loving home, but Nieves was still heartbroken. At that point, it seemed like there was nothing she could do. So, she accepted that she would never see her beloved canine again.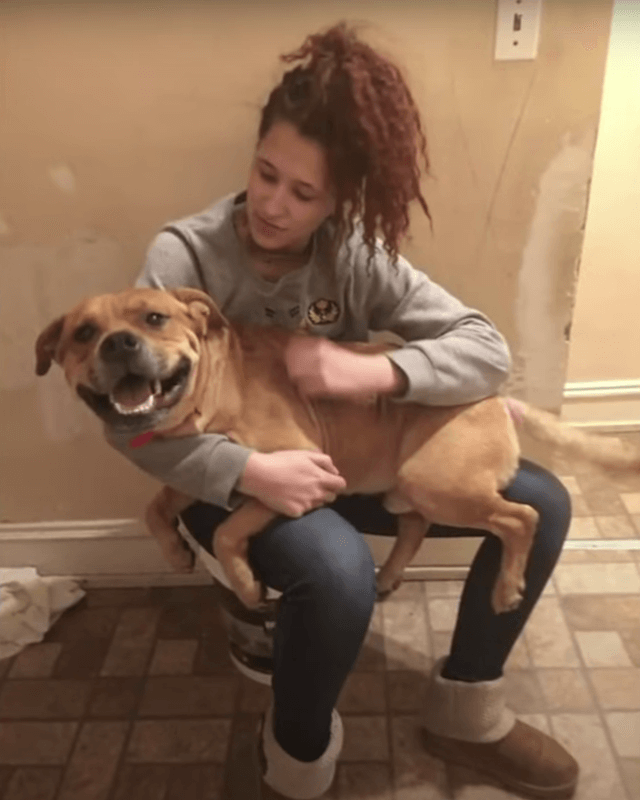 Just Like Old Times
For two years, Nieves wondered how Kovu was doing. But eventually, she decided that it was time for their family to get a new dog. So, she hopped back on the LCHS website. This time, she was surprised to see a familiar dog named Ash up for adoption. Nieves knew it was Kovu because he has a small scar over one of his eyes.
"On June 12 of this year, the family returned, stating they were facing possible eviction and needed to surrender him," said Deirdre Snyder, the director of development at LCHS. "We accepted him and waived the surrender fee. Kovu was in good health."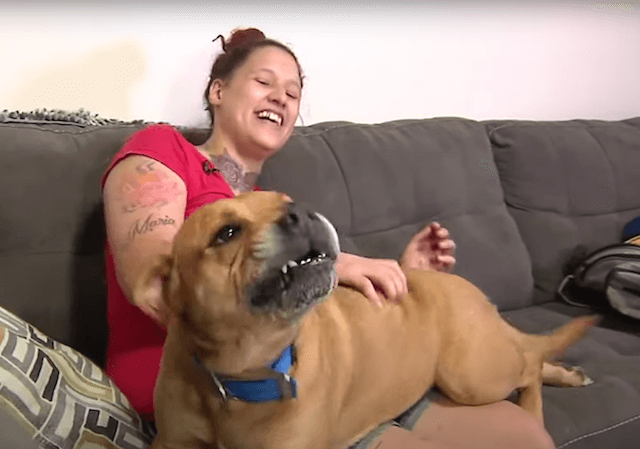 Nieves quickly contacted the shelter, hoping things would be different this time. She explained that Kovu was the dog she lost two years ago. So, the shelter asked her to come in and bring her ID and a photo of her with Kovu. Yet, Nieves didn't really need to prove anything because Kovu's reaction was proof enough.
Nieves had worried that Kovu wouldn't remember her after all this time, but the pup was ecstatic. He pulled toward her, wagged his tail like crazy, and covered her with kisses. It was as if no time had passed at all.
The family is thrilled to celebrate Kovu's 7th birthday together this year. Nieves has vowed to be extra careful from now on to ensure that her furry friend never gets lost again. Now, their family finally feels whole thanks to the cheerful, loving canine.
Watch Kovu's Reaction Here: