Many lost pet stories don't have a happy ending, but every once in a while, a miracle occurs. For a man in Wisconsin named Dwight, a news channel helped him achieve that miracle. Payday, his family's dog, had gone missing two years ago. They'd lost hope of him coming home, but then a special news story turned everything around.
Thanks to what seems like fate, Payday is home, and he certainly didn't forget his loved ones. Payday's story proves that no amount of time could make a dog not love their forever family!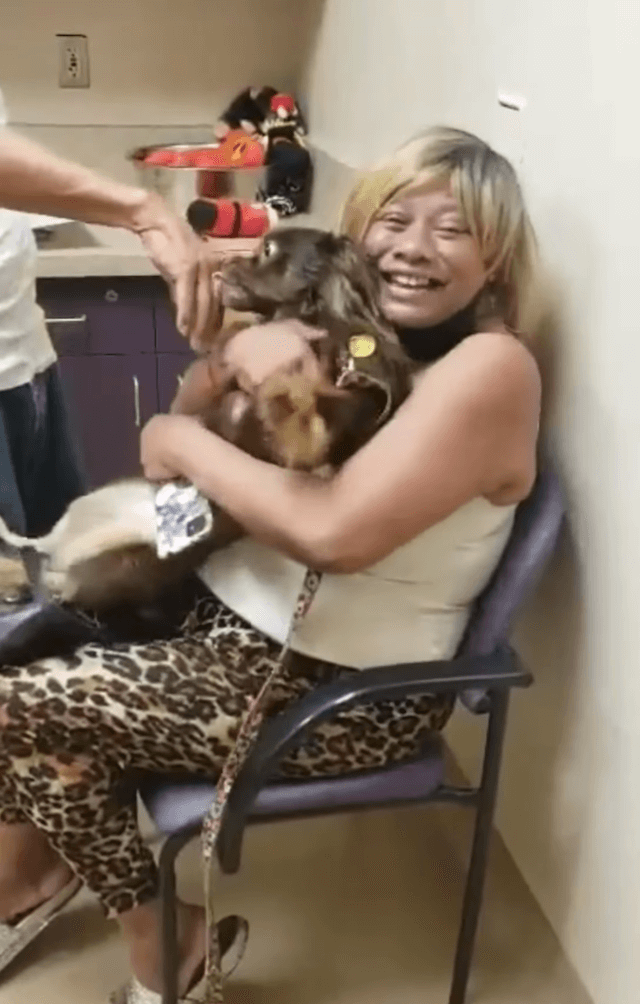 A Life-Changing News Story
Dwight says it's rare for him to fall asleep with the TV on. But one night, he must have left it on by accident. Or perhaps it was fate. When he woke up in the morning, FOX6 News in Milwaukee aired their "Adopt-a-Pet" segment. The news featured a brown dog with an adorable underbite. Dwight couldn't believe his eyes!
"It only took one glance at the picture for Dwight to immediately recognize Payday, his long-lost pup who had gone missing nearly two years ago!" the Wisconsin Humane Society wrote on Facebook.
Dwight immediately reached out to the news station, and they connected him with the Wisconsin Humane Society. He said the family originally got Payday as a companion for his 12-year-old daughter, and she had been distraught ever since the pup went missing. But now, things are looking up!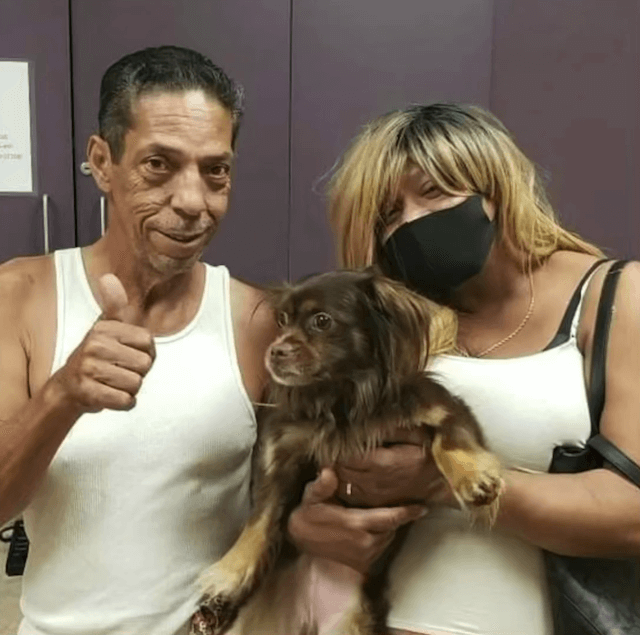 Happy to Be Home!
Dwight's mom, Melissa, headed to the humane society. Of course, the pup was ecstatic to see someone familiar. On Facebook, the Wisconsin Humane Society posted the most adorable reunion video.
In the video, Payday immediately starts wagging his tail when he sees Melissa. She picks him up, and he showers her with endless kisses. It's clear that he remembers being with his old family like it was yesterday, and he's so happy to be back.
"Dwight's mom, Melissa, came to pick up the beloved pup and – as you can see – it was the most incredible reunion! We are beyond ecstatic for this amazing family to finally be whole again," wrote the Wisconsin Humane Society.
No one knows where Payday has been all this time, but he seems to be in good shape. Many Facebook comments suggested that the family get the pup microchipped to ensure that something like this never happens to him again.