Andres Thomas has been a police office in San Diego for about four years. When on duty, he patrols the streets of the Central Division. Earlier this month Officer Thomas responded to a call about a stolen car. He went to the scene to investigate and was very surprised to see something very special and unexpected in the back seat of the stolen car. A yellow Labrador had been abandoned inside the vehicle.
Protocol for officers who find animals in the line of duty is to bring the animals to the Humane Society. This gives the found animals a safe place to stay and the resources necessary to reunite them with family members. Officer Thomas followed protocol and took the pup to the San Diego Humane Society assuming that the adorable little guy would soon be reclaimed. But a few weeks went by and nobody came to claim him.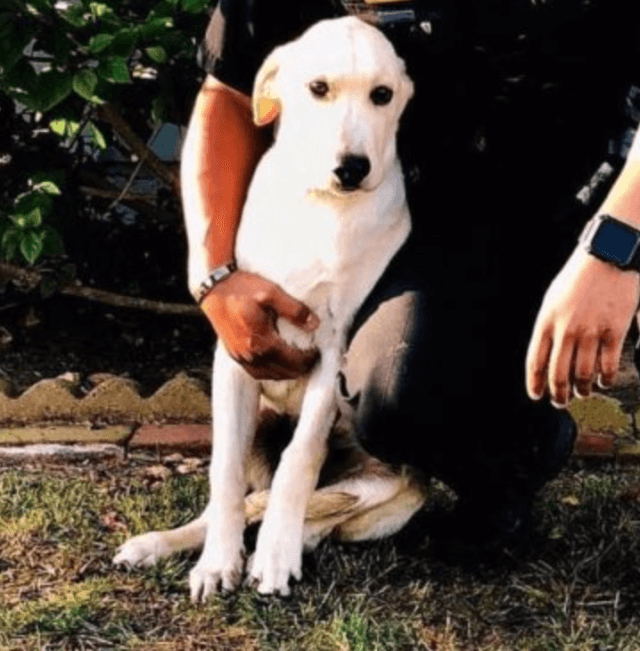 Officer Thomas is a dog lover. In fact, when he found the abandoned Lab he was still grieving the loss of his own beloved companion, also a yellow Labrador. His name was Melakai. Melakai and Officer Thomas had been sharing life together for over a decade. When Officer Thomas was just 18 years old, he and Melakai made the move together from the officer's native city of Fresno to San Diego. As you can imagine, the pair were very close. When Melakai passed away of old age, Officer Thomas was so devastated that he vowed never to get another dog.
After finding the scared, lonely abandoned pup, his mind started to change. He kept tabs on the pup through the Humane Society and when he learned that no one had come to claim him after several weeks, his mind made a clear decision. He went to the Humane Society and started the process to adopt the abandoned dog. How could he not? It sure seems like it was written in the stars for the two of them to be together.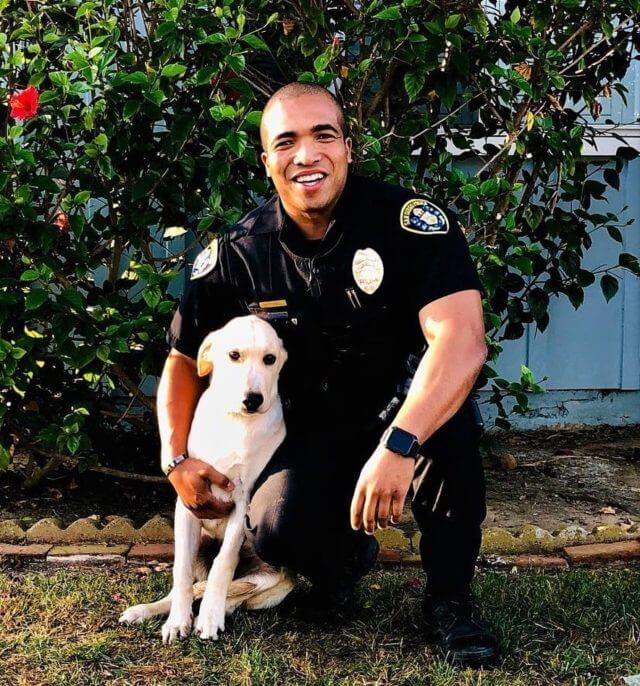 Officer Thomas has named his new best friend a name befitting someone who has overcome struggle and won against all odds. His new main man is called Victor. The two of them are the best of friends already and are sure to bring comfort, fun, and love to each other's lives forever more.
Losing a dog is heartbreaking beyond words. We are so happy that Officer Thomas and Victor found each other in their mutual time of need.