There are thousands of animals waiting in shelters at any moment, and thankfully there are people who rescue them and give them a home.
But some animals have to wait longer than others. For whatever reason, some animals just have a harder time finding a forever family and spend years in a shelter. Many old dogs are left wondering if they'll ever get out.
But sometimes all you need is that one final push to really stand out from the crowd and make your story heard. That's what one lonely dog did—and got amazing results.
A pit bull named Dahlia arrived at Santa Barbara Humane Society in October 2008, when she was just six months old. Shelter workers found her to be a wonderful dog, once you took the time to know her.
"She is a little timid when meeting new people but once she gets to know you she is such a sweetheart," Erica Jackson, canine adoption counselor at SBHS, told The Dodo.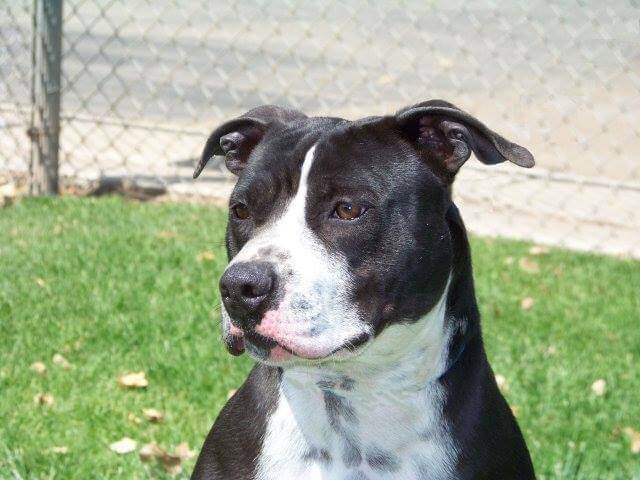 But apparently, people didn't see how good a dog she was—year after year, she was passed over for adoption.
It isn't clear why—maybe because she was shy, maybe because of the problems pit bulls always have finding families. Either way, Dahlia ended up waiting in the shelter for nearly seven years.
It broke everyone's heart to see her waiting so long. She waited at SBHS longer than any other dog. But he shelter resolved to finally find her a home.
"Dahlia has been here a long time and is yearning to get out!" the shelter wrote on Facebook. "To play with you, to run with other dogs, to burn energy with the kids, and to teach you how to give the perfect belly rub."
"She may look a little scary – which comes in handy sometimes — but that is wrong! She is such a love bucket!"
But it was one heartbreaking photo—one that emphasized just how long she had been waiting for a family—that really got people's attention: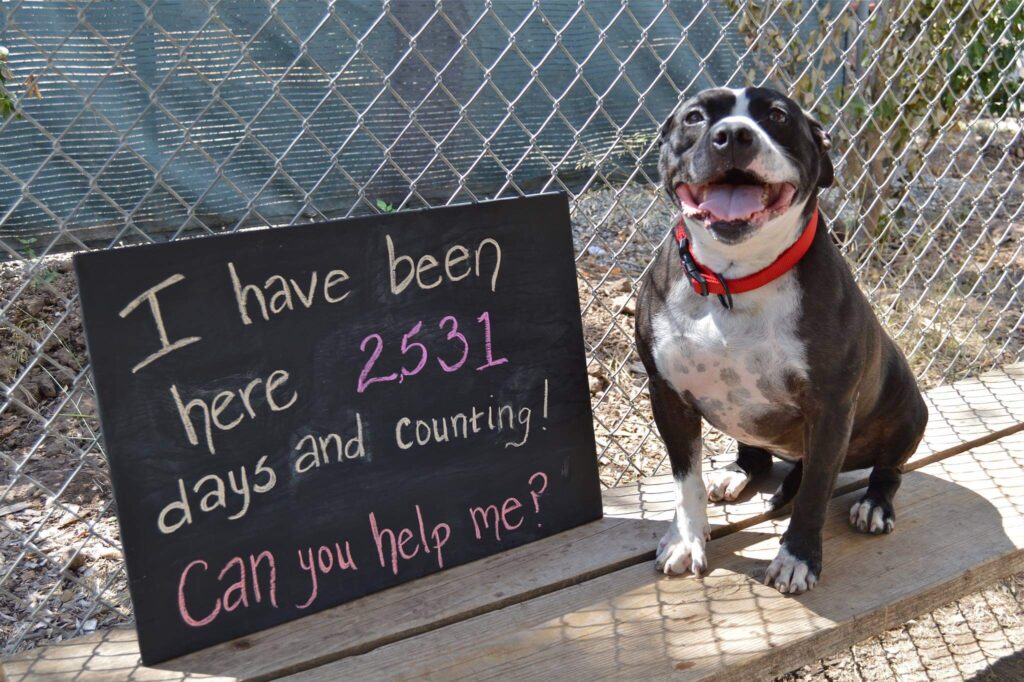 "I have been here 2,531 days and counting," the poor dog's sign read. "Can you help me?"
It proved to be an effective plea—the photo was shared over 2,000 times on Facebook, and adoption requests started pouring in.
Soon they found a perfect match, and Dahlia finally had her forever home.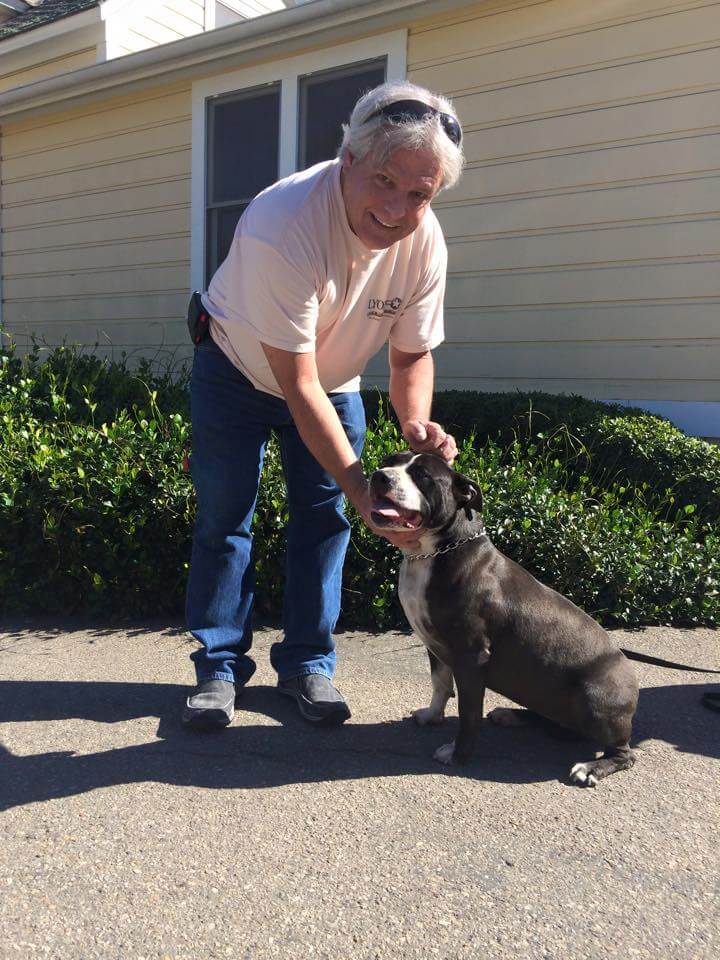 It was the happy ending this lonely dog deserved.
"We are over the moon!" the shelter wrote. "Thank you to everyone that shared her story and reached out to us!"
We're so happy for Dahlia! Her long wait is finally over.
Remember to adopt, don't shop—you can give a dog a whole new life! Share this inspiring story!