The 22-year-old man stepped inside the shelter and looked around. "I'm here to take Higgins home," he said.
Higgins had been waiting over six and a half years for someone to say that. To put it in perspective, six and a half years is roughly 2,381 days. It's 57,144 hours. It's 3,428,460 minutes.
For Higgins, who had once thought he'd found his forever home and been cruelly deceived, it was a lifetime.
Higgins was only a year old when he first came to stay with the Human Society of Preble County in Ohio. Cute and playful, he was soon adopted. But his good fortune would turn out to have a dark side.
"We heard he was nothing more than a dog chained up to a dog house," said the executive director for the shelter, Leslie Renner. "About a year later, someone walked in with a stray dog. It was him. No one came looking. No one cared."
Given his age, and his dislike of being around other animals, some wondered if he should be put to sleep.
"People are looking for puppies or dogs that are six months old," Renner said.
They were not looking for dogs like Higgins.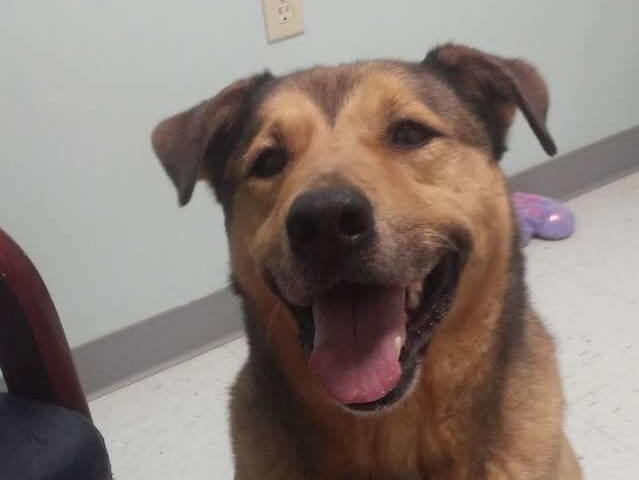 Days passed, turning into years. Renner never game up on the hope that Higgins might one day be adopted. But if his age upon his return to the shelter had been a deterrent to his adoption then, it was now an outright liability.
Traces of puppy cuteness remained on his face, but it was a face increasingly marked with an apparent acknowledgement of his predicament.
"His face always had such a worried look on it that he was a little intimidating when he was in his kennel. People just walked past him," said Renner.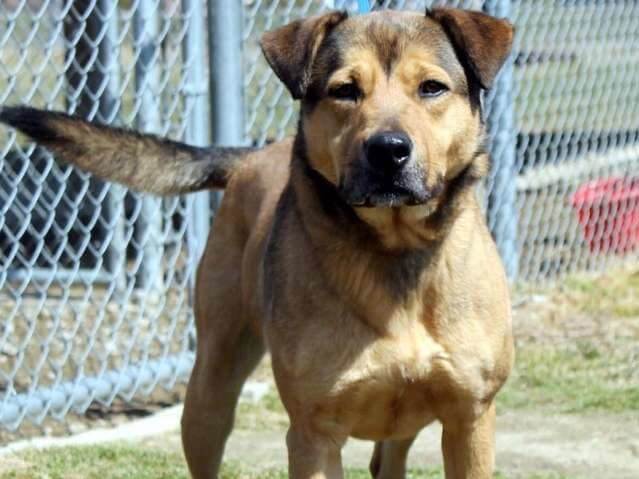 And then Brendon Reed showed up.
He'd seen Higgins's photo online. Once he heard the dog's story, he was convinced he'd found his new canine friend.
And Higgins had found a forever home.
"I work for a felony re-entry organization, and we're all about giving guys a second chance who haven't gotten that from normal society," Reed said. "And Higgins, I don't know how he hadn't been adopted yet, because he's such a sweet dog. But I just wanted to give him a second chance because he's been there for so long."
Higgins was ready for that chance. And thanks to Brendon Reed, he got it.