A Beagle named Boone is well-known for his collection of over 330 custom bowties. He looks like a star every time he wears one. But there's a not-so-great past behind the pup's smiling face. Before Boone met his loving family, he suffered horrific abuse.
His previous humans intentionally cut off his back legs. Poor Boone probably thought his life was over, but thankfully, some kind individuals came to save the day. A new family took him in and showed him what true love is like. Now, Boone has already accomplished more in his life than most humans have.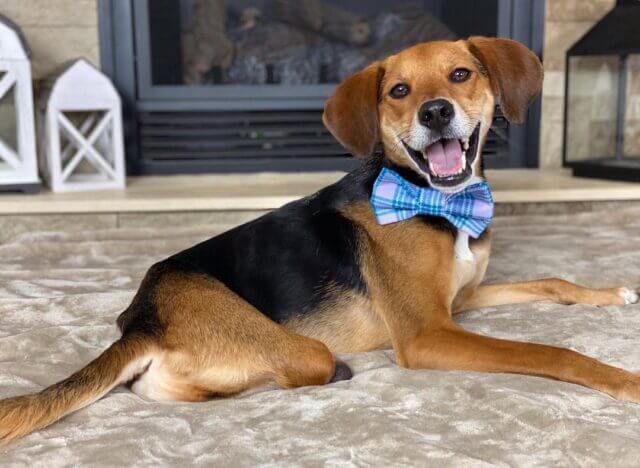 Boone the Inspiring Author
Tanya and Charlie Diable adopted Boone and gave him a home with their six other special needs dogs. Right away, they got him a custom wheelchair to help him get around without his back legs. They helped Boone feel alive and loved again. In fact, he's such a sweet dog that he even completed therapy dog training.
Boone just wants to spread love and kindness, and part of that is supporting other rescue dogs like him. So, Tanya published a children's book called "Bow Tie Boone" which teaches kids about the pup's inspirational journey. It has already been selling well since its release.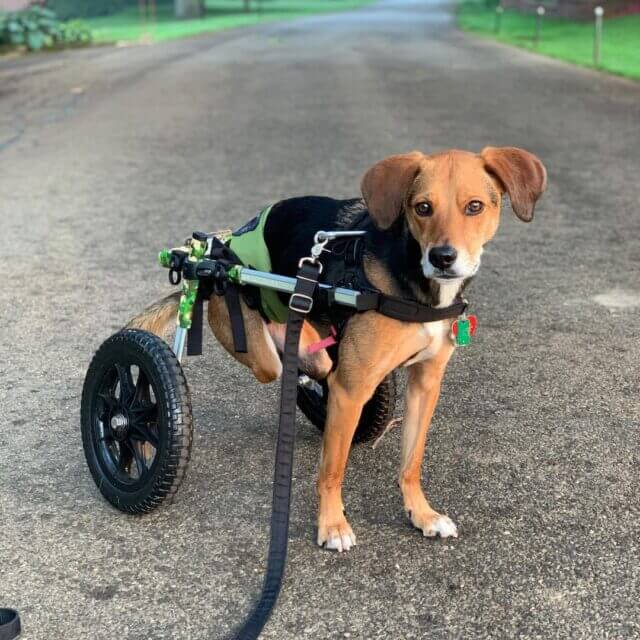 "I wrote this book for Boone. He has overcome so much and is just an amazing dog. I love that he shows people resilience, love. And no matter what life throws at you, there's a way to overcome," said Tanya. "I'm so excited to share Boone's adoption story and him becoming a therapy dog."
All proceeds from the book will go to Joey's P.A.W., an organization that raises money to buy wheelchairs and prosthetics for rescue dogs who need them. The goal is that these contraptions will make life easier for the dogs and help them get adopted. The Diables created Joey's P.A.W. in 2017. So far, they have given over 700 wheelchairs and prosthetics to dogs in need.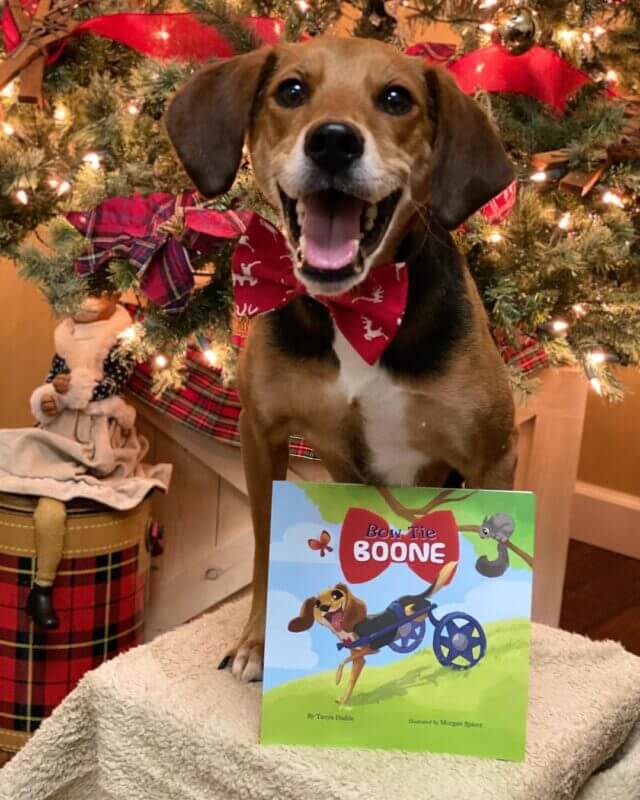 Boone will Walk Again!
Boone is busy changing the world with his therapy, fundraising, and storytelling skills. But as it turns out, there are people trying to make a difference for him too. A group of four senior mechanical engineering students at Gannon University are working on a yearlong project to benefit Boone. They're trying to create two rear prosthetic legs so he can walk without a wheelchair.
"We happily agreed to help them out," Diable said. "Boone visited Gannon in October and had a cast made of his legs, a bunch of measurements and tests done that will help them create the prosthetics."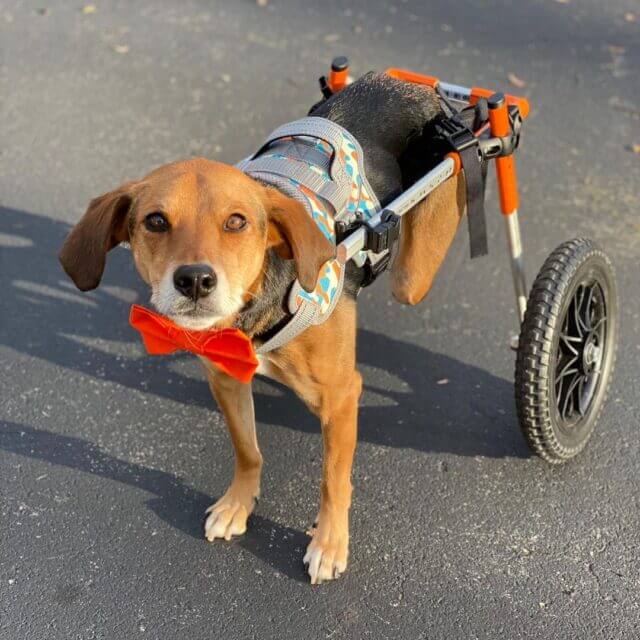 While prosthetics have been made for dogs like Boone in the past, his case is a little more severe. His amputations were more serious than most, so making flawless limbs for him will be tricky. But the students are determined to help him as much as they can. The college's engineering department is funding the project, and the prosthetics should be ready for Boone to try on by spring.
Boone's life started out rough, but now, he's one of the most accomplished dogs on the planet. From being an author to a therapy dog to a stylish social media influencer, he can do it all! All he needed was a kind family who would never give up on him.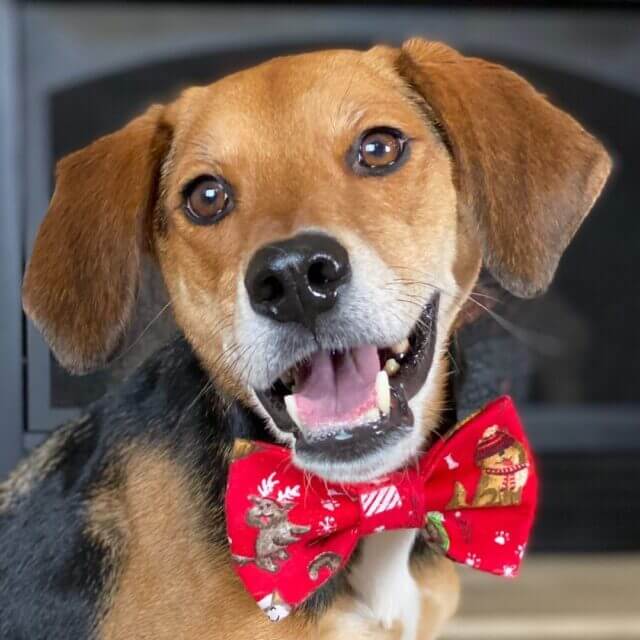 Please SHARE to pass on this story to a friend or family member.