It's amazing how animals seem to understand when people are helping them… and are even able to show their gratitude and appreciation.
That was the case for one dog, who was found chained up and close to death—but then had nothing but love for the woman who saved him.
In July 2018, a woman discovered some abandoned dogs, left for dead by their owners. They were tied up with no food or water and were suffering in the scorching heat. She knew she needed to act fast.
"They were tied up on two-foot chains, not able to move," the woman told Viral Hog. "I waited to see if someone would help them and I couldn't sleep at night, so I saved them."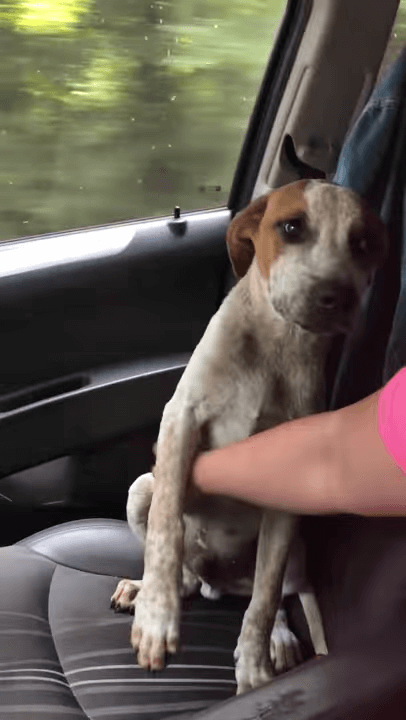 She got the dogs to safety, placing them in her car. But as she drove, the emotional experience overwhelmed the woman, who couldn't help but cry as she drove.
But then, something incredible happened: the dog riding in the passenger seat reached out to her, sticking out his paw and grabbing her arm.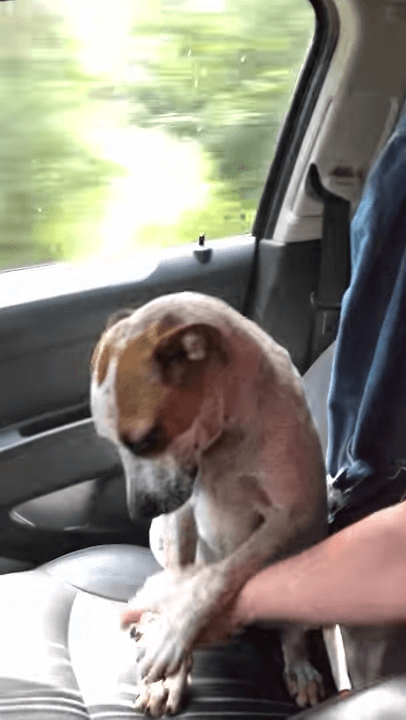 Maybe the dog sensed that she was sad and wanted to comfort her, or maybe he recognized that she saved him and wanted to reach out for her for comfort after knowing only cruelty for so long.
Either way, it's clear these two had a beautiful bonding moment.
"It broke my heart that he'd been neglected and was dying and wasn't mad at me but grateful," the woman wrote.
"I started to cry and again, his focus shifted from himself to now my needs. I couldn't believe so much love came from an animal that literally just came from a situation like he was in."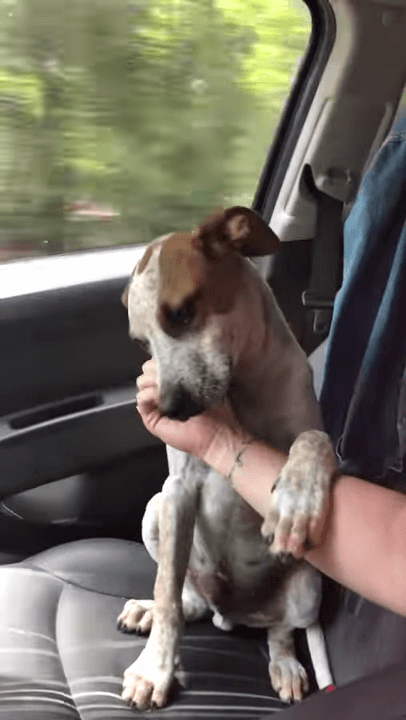 What a beautiful video. It really shows how emotionally intelligent dogs can be, able to recognize when we're down and able to show their love and gratitude to those who help them.
Please SHARE this with your friends and family.