At 11-years-old, Max was dropped off at The Animal Care and Control Team of Philadelphia (ACCT Philly) when his family moved away. It seemed like the pup was getting a second chance to live out his golden years in a loving home when he was adopted again. But just 48 hours later, the neighbor of a volunteer discovered him tied to a rail in the cold, abandoned.
That volunteer, Monica S. da Costa, was both heartbroken and repulsed by Max's abandonment, she shared on Facebook.
"So I woke up this morning to a post from a neighboor stating that last night at 11pm she found a dog tied to her railing – someone had abandoned him there. At night. In the cold."
da Costa recognized Max from the shelter and brought him in so he'd have a place to stay. She has a few other animals and would not be able to keep him long term, but she refused to return him to the shelter where he might be euthanized.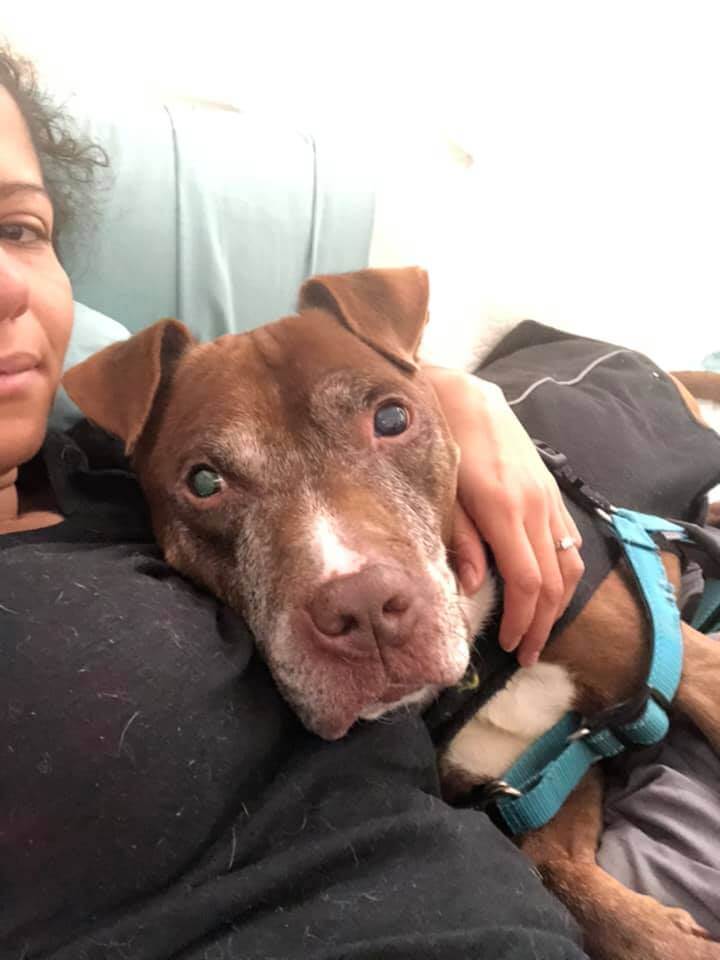 No one was able to get in contact with Max's adopters.
Marianna Schreiner is the pup's ACCT Philly "Pen Pal" and is no less than devastated by his plight. Since 2009, ACCT Philly's Pen Pal program has been pairing the shelter's long term residents and dogs exhibiting kennel stress with dedicated Pen Pal volunteers. The Pen Pals work with dogs one-on-one on training and socialization. They also promote their matched dog for foster care and adoption and do follow-ups.
You can see how this is personal to Schreiner. She created a GoFundMe page on Max's behalf. The fundraiser has a $2000 goal and in the past few days donations have been steadily approaching that number.
"We can't let him go back to ACCT, he's just been through so much already. We would love to raise funds to help a rescue, foster or even a future adopter!"
The GoFundMe also quotes da Costa's exasperated plea for help rehoming poor Max, for good this time.
"[H]e's 11 years old, had been adopted and returned and just recently adopted again and then abandoned last night. He doesn't deserve this."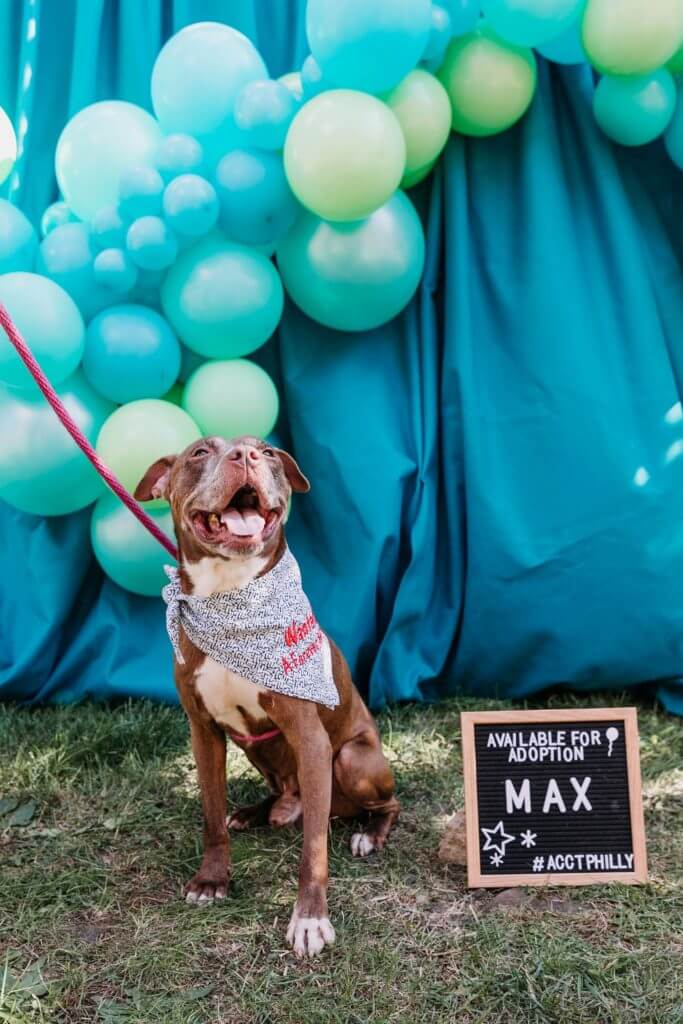 When Max arrived at the shelter in November, a Facebook post described him as "one of the most loving dogs you will ever meet." He's also extremely active and playful in spite of his age.
"Don't let my age fool you though! I'm a pretty spunky guy and am even a member of the running team! I love going for runs or long walks. I also like playing with tennis balls in the yard."
Most devastatingly of all given his circumstances, Max is also a big old people pleaser.
"I am extremely eager to please and want to do everything I can to make my human happy. I love getting belly rubs and cuddles from my human friends too and now that it's getting colder outside, you know you want a cuddle buddy!"
If you can, consider giving a good senior boy a place to live out his days happily. To quote da Costa:
"This sweet guy deserves a cozy place to sleep, forever. No more heartbreaks, Max."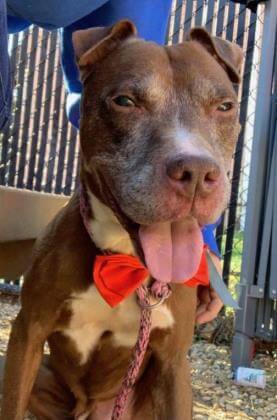 Max is currently in a foster home, but still waiting for his permanent place. Reach out to ACCT Philly for more information or donate to the GoFundMe page to help this guy!