Champ the black Lab lived an incredible life. Despite a rough beginning, he stayed strong and went on to help others. He went from being an abandoned rescue pup to being a hard-working police K9.
This brave dog has since retired from his duties and crossed the rainbow bridge. But his final days on Earth were definitely worth it. He spent his time surrounded by those who loved him and supported him. What more could a dog want?
Champ's Journey
When Champ was just a young pup, he was surrendered to the Union County Animal Shelter in North Carolina. The deputies at the Union County Sheriff's Office quickly adopted him, where they trained him for police work. He then became a Narcotics Detection K9, where he excelled at his job. His primary role was to locate narcotics and articles. He was also able to track people.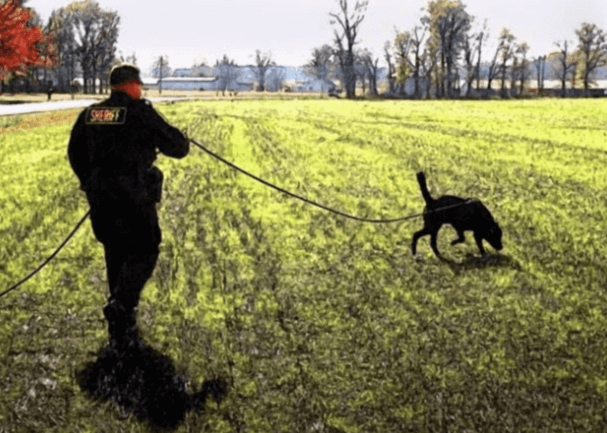 Champ worked alongside Deputy Tommy Gallis from 2007 until 2014. In 2014, he retired from his duties. He received the highest honors for his seven years of service. On his retirement day, he seemed full of excitement, ready to see what his next adventure would bring.
After his retirement, Champ didn't leave Sheriff's Office family, though. Deputy "Buzzy" Helms adopted the Lab and made him a permanent family member. So, Champ got to experience the rewarding life of a working dog and the comfortable life of a companion dog. It was better than any life he could've imagined.
Rest in Peace, Champ
Even though Champ was no longer working, it was still heartbreaking for the officers to say goodbye. He was slowing down and gaining more gray hairs, so eventually, Helms knew it was time. They wrapped him in an American flag as they said goodbye.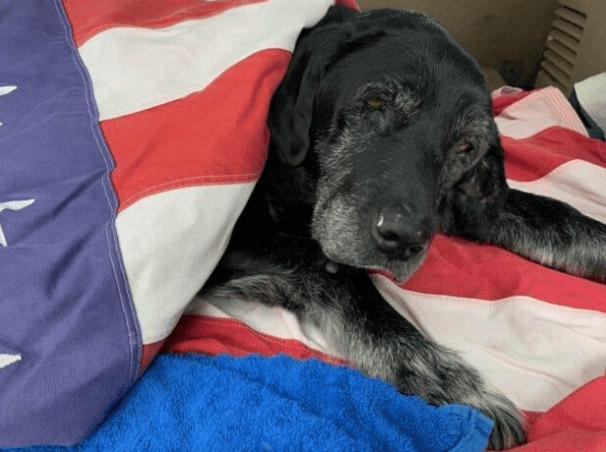 "We are saddened to announce the passing of (Ret) UCSO K-9 Champ," the Union County Sheriff's Office wrote on Facebook. "Champ will not be forgotten and we will remain forever grateful for his service."
Champ deserves a huge thank you for all his amazing work in North Carolina. He helped prove that rescue dogs can be trained for critical roles, and they can help change the world, just like any other dog. All hope seemed lost when he was first surrendered, but the officers helped turn his life around. Hopefully, his journey will help other rescue dogs be trained for important roles like this.
Rest in peace, Champ. You'll be missed greatly.
Please SHARE to pass on this story to a friend or family member.